South Caroliniana Library


Manuscripts Division
University of South Carolina
Columbia, SC 29208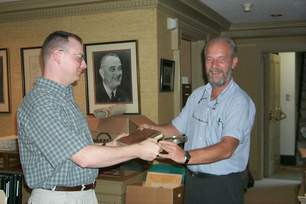 One of the highlights, during my trip to South Carolina, was being able to work with the original of the Book of Record.
About two hundred and fifty years after the Book was written by a Giessendanner it came into the hands of another Giesendanner.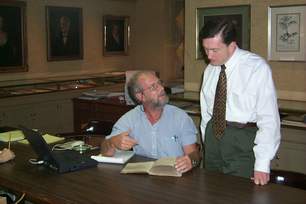 Using the knowledge and skills of the librarians of the South Caroliniana Library was very helpful.
Unfortunately the Book of Record was obtained in a period in which no records were made, nevertheless it is almost certain it has been bought.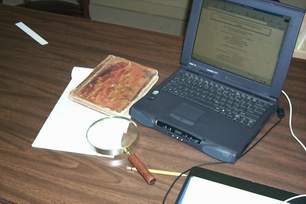 Old techniques (magnifier) as well as new techniques (computer and black light) have been used to get as much detail from the handwriting as possible.
With utmost dedication the wish of Rev. John Giessendanner is being pursuit by his 20th century family member Joop Giesendanner:
Anno 1740
"This Book should be carefully preserved that those who may wish to know of their family
may find it in the Book of Record."
John Giessendanner, the younger